Maintenance Method:
If the tying hand machine of the blade is not able to cut the belt, please use a long flat nose plier to pull out the used blade, and change a new one.

When the staple in the hand tying machine is blocked, you can use nipper or small screwdriver to get it out. (If 1 long section staple break into 2 section, we also can use one by one section to avoid be blocked.)

Add lubricant oil to every joint if tool binder machine are long time using.
Steps of Operation:
Hold handle and press down with force, when you hear a voice of "da", press little bit further you will hear a voice "da" again, the tape is attached by hook, loose handle to take out the tape, pay attention that you can't use an excessive force.

The branch of plant need to bind overlap from support / line and other materials, and tie both them with the tape, and quickly press down the handle by force.

After cut the adhesive tape off you should loosen the handle quickly and make redundant small tape to spring out.

Attention: Tape bound should be parallel with nail groove.
Material: Made up of stainless steel. Provides a secure tie, ensuring security for valuable vines and trees.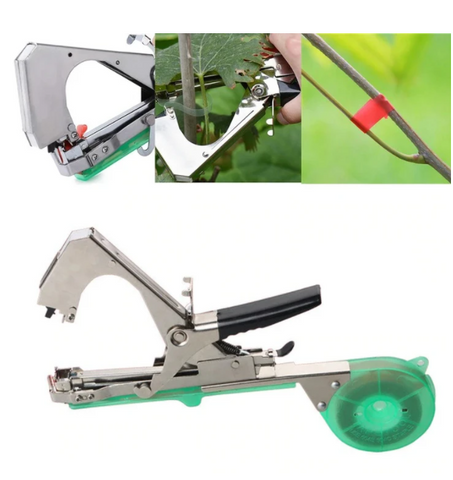 Easy to Use: First you may pull out the strap then put the branch into the strap,press down and release the binding machine.Package your plants effectively.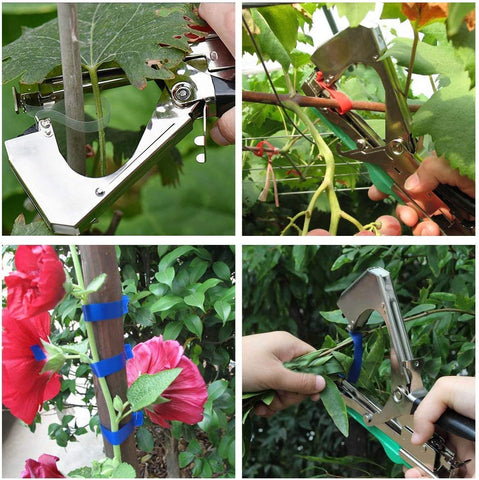 Time saver – This tying stapler makes trellising your plants much more efficient than using zip ties and cable ties.
Packing Details:The plant tying tool comes with 6 rolls of tapes and a box of staples, ensuring security for valuable vines and trees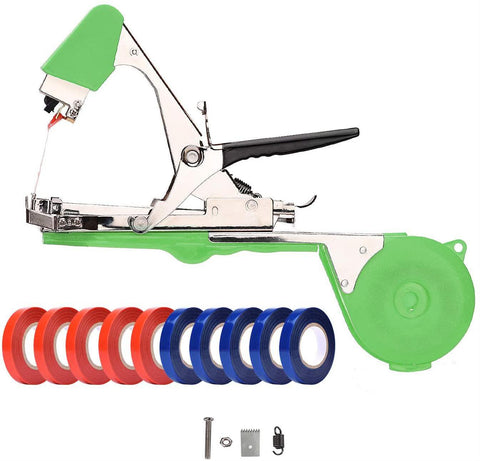 Widely Usage:Our tape tool can be used for different kinds of plants such as grapes, tomatoes, cucumbers, peppers, flowers and the branches of plant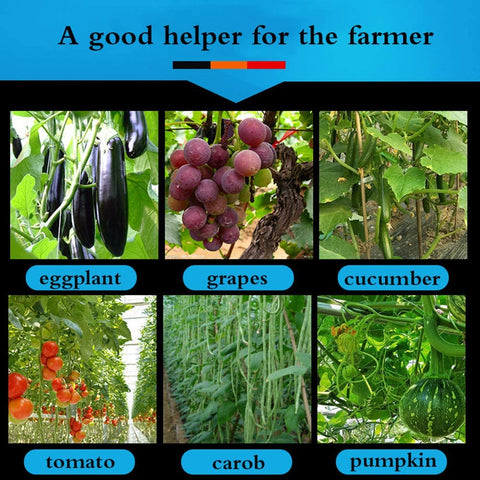 How to load the staples?
| | | |
| --- | --- | --- |
| Remove the staple pusher unit located near the grip. | Load the staples in with the prongs facing up. | Reinsert the staple pusher unit and snap securely back intoplace. |
How to install tape?
| | | |
| --- | --- | --- |
| Open the tape holder and ribbon holding area cover. | Place the tape and feed the ribbon along the ribbon holding area. | Feed the tape through the slotted opening at the front of thestapler. |