GOOD HELPER FOR KITCHEN STORAGE
This Drawer Organizer helps organize messy cutlery drawers with a practical and smart storage solution. It lets you store your cutlery at an angle, allowing you to store a full set of cutlery in less than half the space of a conventional tray. This way, you are organizing your utensils while saving more space!  Achieving neat and orderly set-up for your utensils in a breeze!
A new and space-saving way of storing your cutlery and creates more space in your drawer.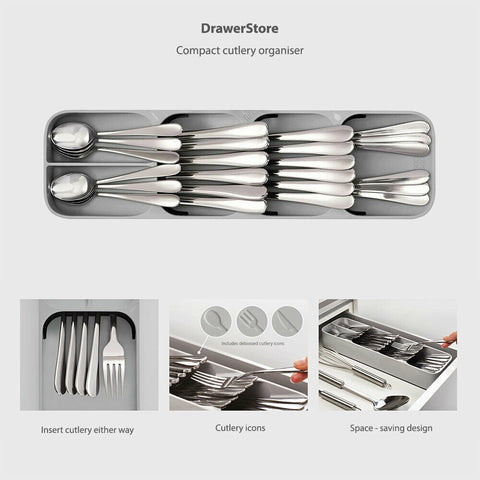 Individual, stacked compartments for different cutlery. You can place them as you like.
Cutlery icons for easy identification, convenient and neat.
Made of food-grade PP material, non-toxic and durable.
Suitable for drawers with a minimum height of 3.25 inches.