Ready for Autumn in a big way! This wreath is a breath of fall air.Welcome autumn and friends to your home with this beautiful wreath.
The rustle of leaves, the crisp crackle of a backyard bonfire, rust orange mums and sunflowers, the big game, there's a lot to get excited about with the coming season. 
This is the most innovative front door decoration this year!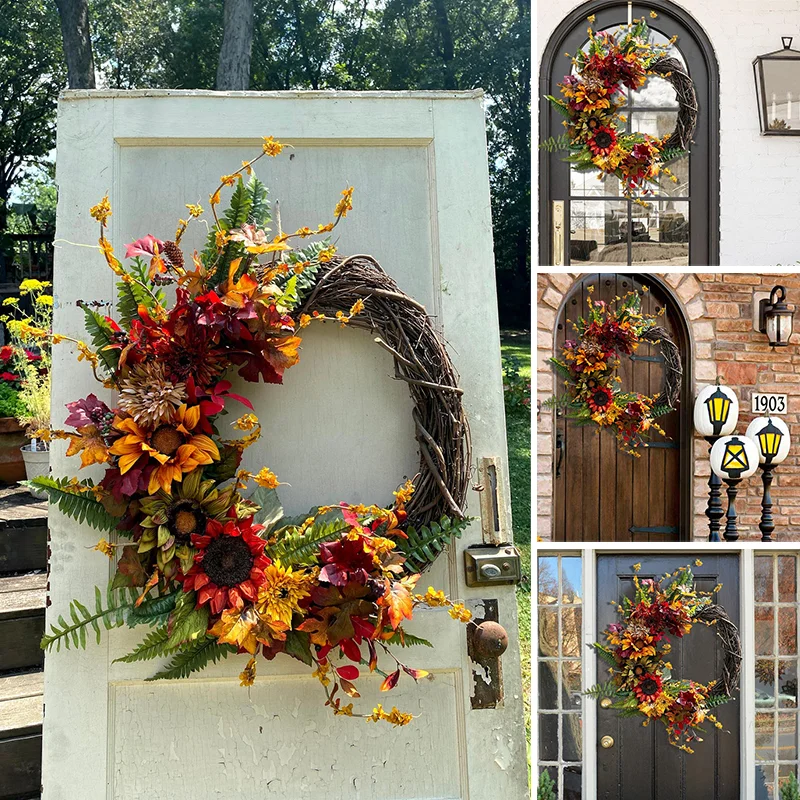 🌷FEATURE:Brand New Design! My all-new line of gorgeous charmers is just perfect for all your home decorating needs. Whether for the front door or to brighten up an inside wall.
A collection of fall colored sunflowers, tiny mums and tendrils of orange blossomed vines highlight this 18 inch grapevine wreath.

🌷SIZE:Measurements are approximate & from tip to tip > Tip to tip of leaves, stems, vines, grasses, or bows, just as pictured.24-26 inches at the widest points, 7 inches in depth.
Show some real pictures of buyers! Can't imagine what a surprise they were when they received the goods!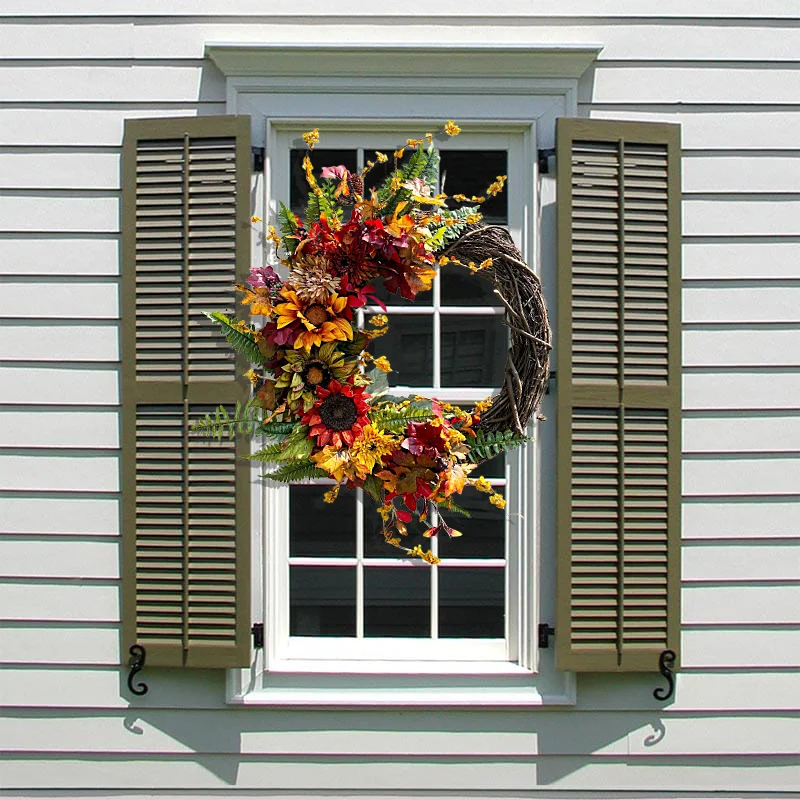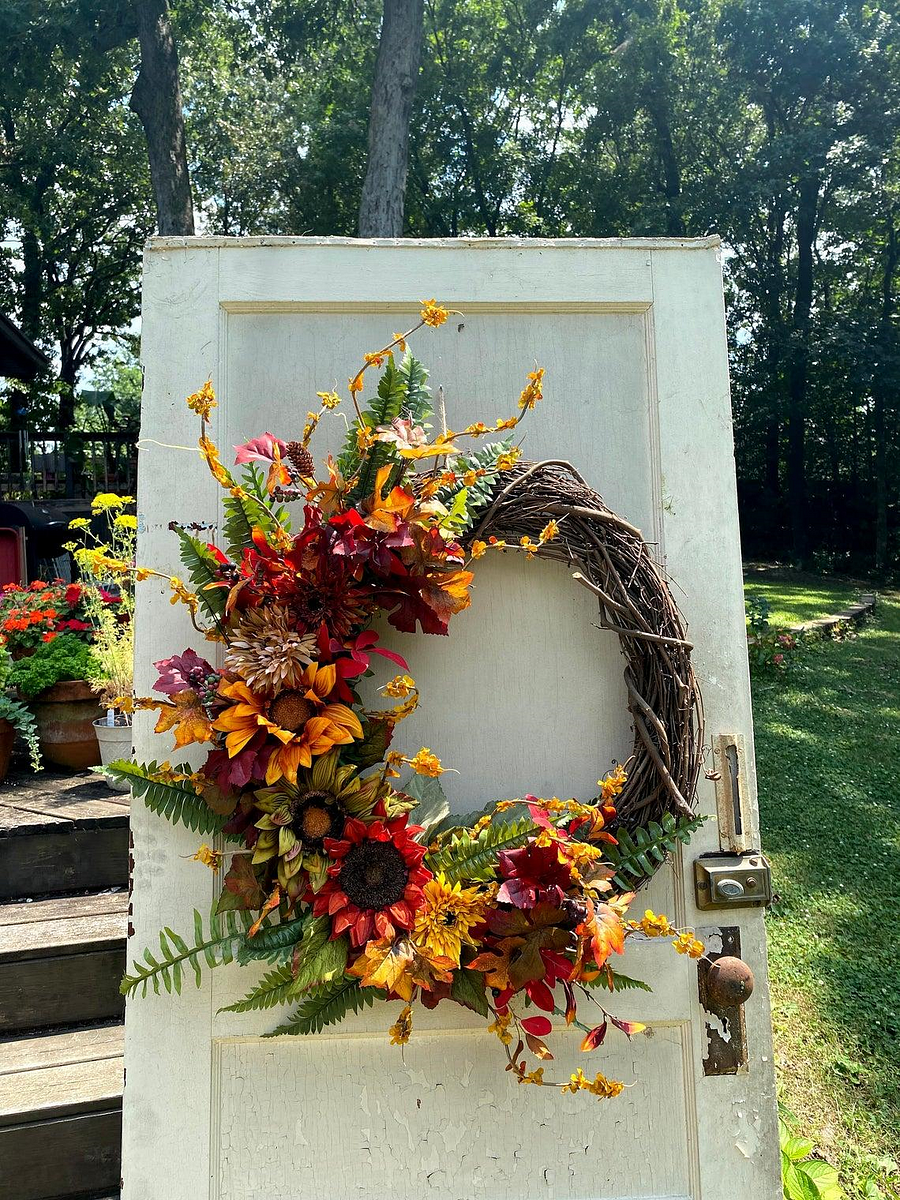 ⭐Features⭐
Makes for a thoughtful birthday, autumn or housewarming gift!
• Grapevine wreath base.
• Wreath should be kept in a covered area and away from the elements.
• Wreath will be packaged snugly in a a box to avoid potential damages during shipping.
• Some shaping and straightening out of the florals and greenery might be necessary for it to regain its shape once out of the box.
• Wreath comes in a box that you can also use for storing it in.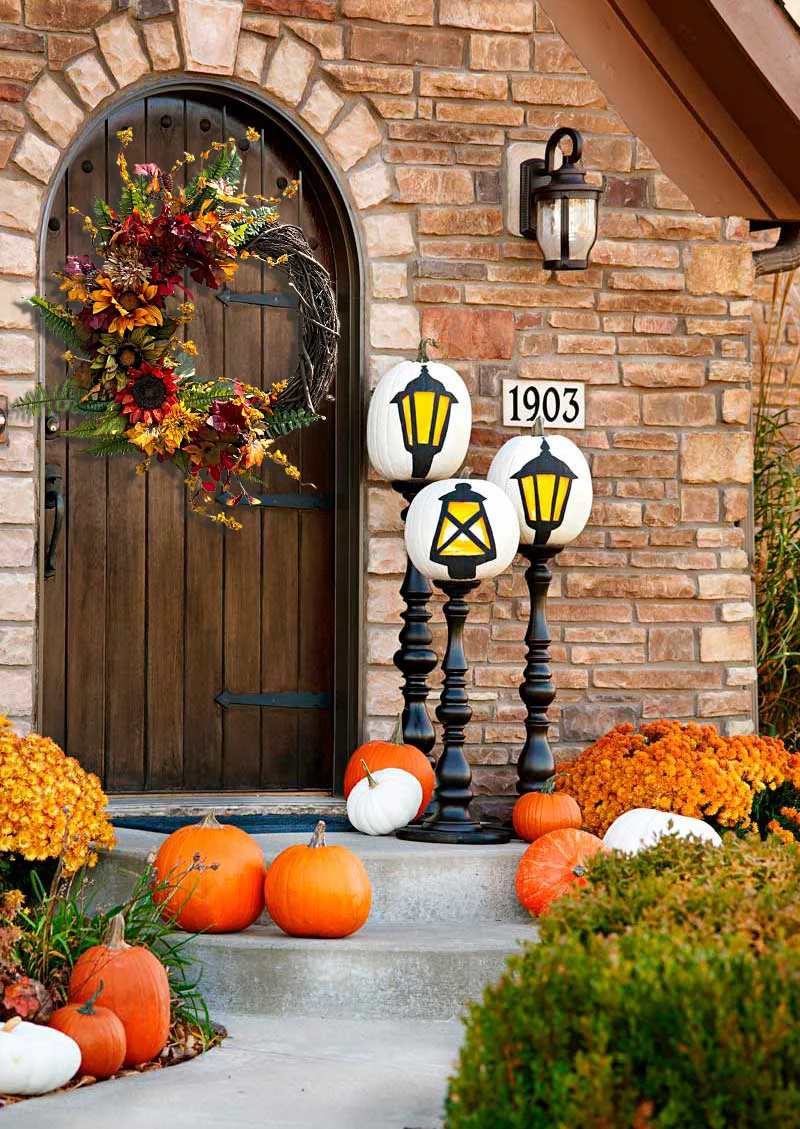 Applicable throughout the year.
Covers indoor/outdoor versatility
It can be placed anywhere in front of doors, fireplaces, gardens, etc.